Pantry 45 Café & Bakery
Classic. Modern. Life as it used to be. Food as it ought to be.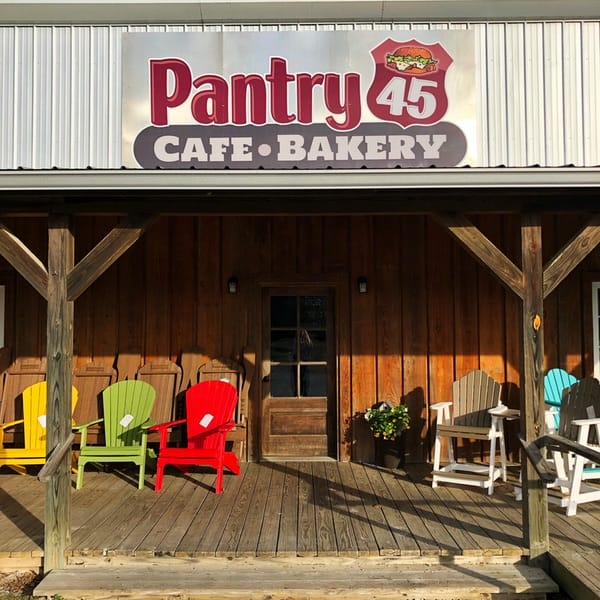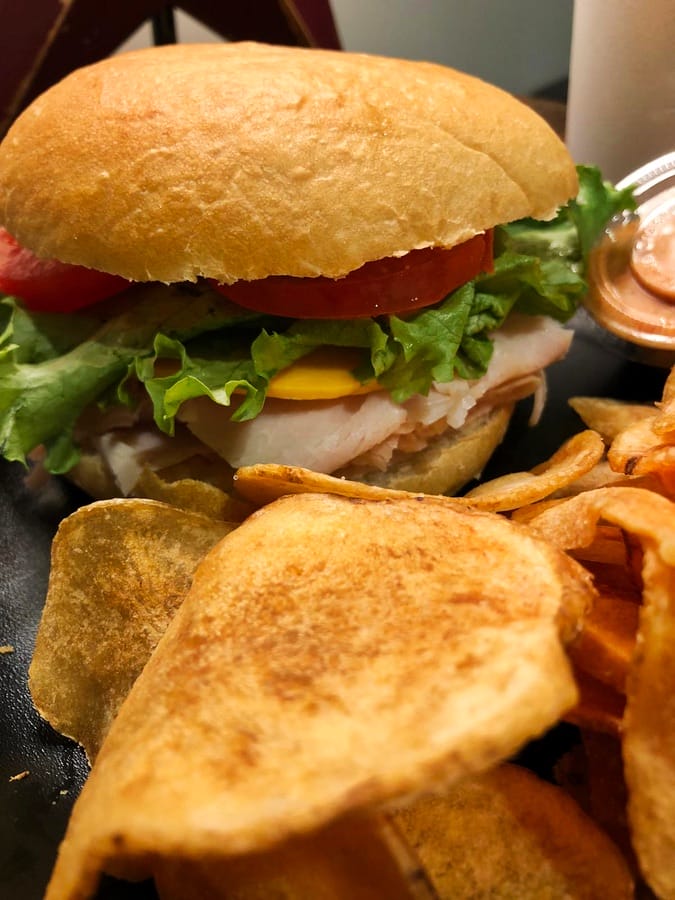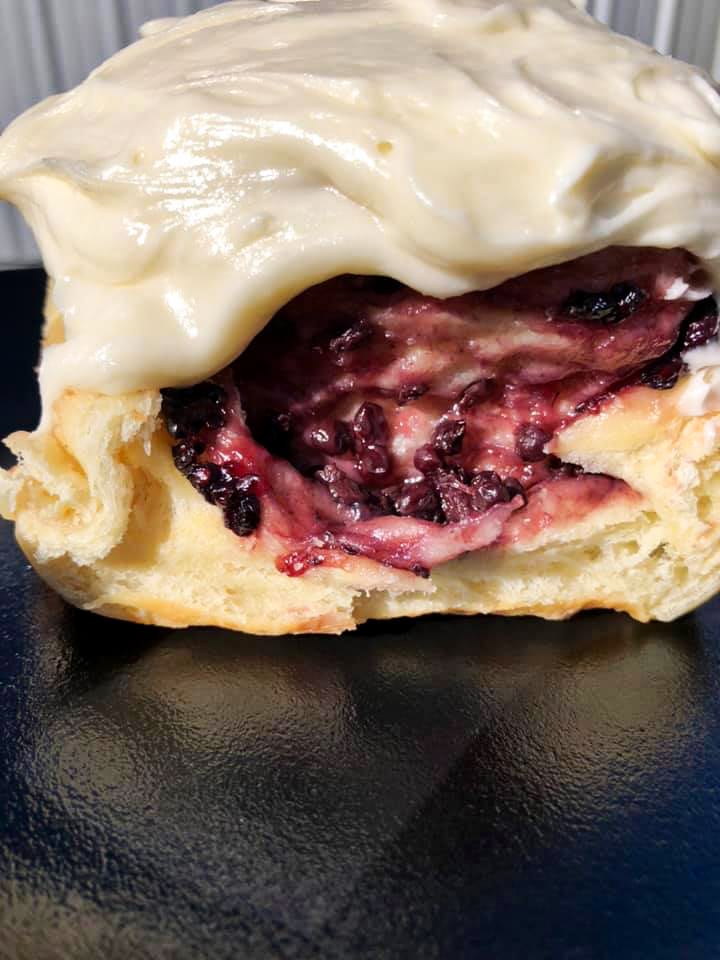 Pantry 45 is conveniently located just north of West Point, Mississippi. We're also an easy drive from Columbus, Starkville or Tupelo. Dine-in or take out.
Baked Goods, Deli Meats & More
At Pantry 45 you will find many things. Our café features a healthy selection of homemade sandwiches on homemade sourdough bread, whole wheat buns or a croissant. We also feature hot soups, fresh salads and more.
Our bakery is home to delicious cinnamon rolls, caramel nut rolls and our exclusive blackberry rolls! Be sure to grab some for the road.
Vintage Shopping
In our classic "general store" you can step back in time and browse a unique collection of vintage treats, local honey, specialty canned goods and Amish-made items.
Shop while your food is being prepared. You will find items you thought would only be found in big city gourmet shops. Enjoy browsing our Amish-made jams and jellies, pickles, local roasted coffee, maple syrup and much more.
Gifts & Other Items
If you're looking for a place with great food, you've come to the right place. With our wide assortment of Amish jams and jellies and so many other items you'll only find here, we're confident you'll be satisfied. And if you've heard about our famous Okra Chips, you better get here fast – they go quickly!
We do much more than food and furniture. We have plenty of other items that make great gifts any time of year. There are homemade items and much more. Stop by and find that perfect something for that perfect someone.
Frozen Casseroles
Looking for something to take home for dinner? How about one of our homemade casseroles? They're very popular (and convenient) – just heat and serve!
Nothing beats the taste of fresh food prepared especially for you! Stop by and visit Pantry 45 the next time you're nearby.
What Are Others Saying?
We're blessed with Amazing Customers!
We're Famous for Our Blackberry Rolls!
And don't forget our sandwiches and wraps.
Get driving directions or give us a call at 662-494-0150.
Install the Pantry 45 Mobile App
Order ahead with the new Pantry 45 app. Download today so you can start earning free food and catch the latest happenings.
View Pantry 45 menu
Order ahead for pick-up and to-go
Pay through the app with one-tap ordering
Remembers your orders so you can re-order your favorites
Earn cool rewards and offers
Download today!
Formerly Nightingale's Pantry & General Store
Five Facts about Pantry 45
We serve tailgaters, business luncheons, birthday parties and more. 
We are a family run business which provides a comfortable environment for your family.
Dine-in or Carry-out: We solve most hunger pains!
We make our food and sides from scratch using healthy, real ingredients (no MSG).
We welcome any age, race or creed to visit us.
5-Star Praise?
Thank you! Please share your thoughts.
Negative Experience?
We're sorry. Let us know ASAP.